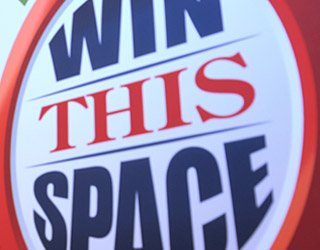 Win This Space! Top 5 Finalists Selected
October 8, 2020
By Candy Pollard
Cornwall Ontario – Downtown Cornwall BIA recently announced the 5 finalists i the Win This Space! contest.
Congratulations to:
Mike's Printing & Apparel – A custom t-shirt screen printing and retail shop owned by Mike Petrynka
Miss D's Creations/Workshop – An acting/performance/art studio with classes specifically designed for youth and developmentally challenged adults owned by Brett Desrosiers
MoniGarr – A Tech service provider to support and train local businesses to help them implement online business tactics owned by Monica Peters
My Vintage Soul – A retail outlet offering refurbished furniture/décor as well as in-home staging services, event decorating and DIY workshops owned by Jessica Lamarche
The Green Forest Wellness Centre – A wellness centre focusing on mental and physical health by offering mindful yoga, meditation, fitness, nutrition, mentorship, and scholarship opportunities owned by Jeff Montroy
These 5 entrepreneurs will be competing to win $1,000 per month for a year, to be used for rent of a Downtown commercial location for their business.  Submission of final documents and a chance to make individual pitches to a panel of judges who will decide the winning business, will be held later in the fall.
The Cornwall Business Enterprise Centre is providing specialized webinars for each of the finalists to assist them in the development of their Business Plans, Marketing Plans and Financial Forecasting.
Previous winners of the Win This Space! are Fairy Sweet owned by Sue-Anne Heitmann and Love and Lee owned by Kelsey Lee.
Good luck Finalists !