Starter Company PLUS provides successful applicants with assistance to start, grow or buy a small business. Assistance includes training, business skills development, mentoring from local business leaders and capital. The program is open to Ontario residents 18 years of age and older.
The Starter Company PLUS program partners entrepreneurs with experts who will help you develop the skills needed to launch and sustain successful businesses. Program participants are also eligible to pitch to receive a grant of up to $4,500.
The next Starter Company PLUS program will begin in April 2023.
Applications are now open for the Spring session!
Deadline to apply is March 31st, 2023! ** Please note applicants will be contacted between April 1st-April 6th
Program Eligibility
The Entrepreneur:
18 years of age or older and finished school
Operating a business, proposing a new business, expanding or purchasing a business
A Canadian citizen or permanent resident living in Cornwall, Akwesasne or SD&G
Prepared to commit a minimum of 35 hours per week to operate your business
Prepared to attend mentor meetings for six months after the start of your business
Prepared to take part in identified Business Training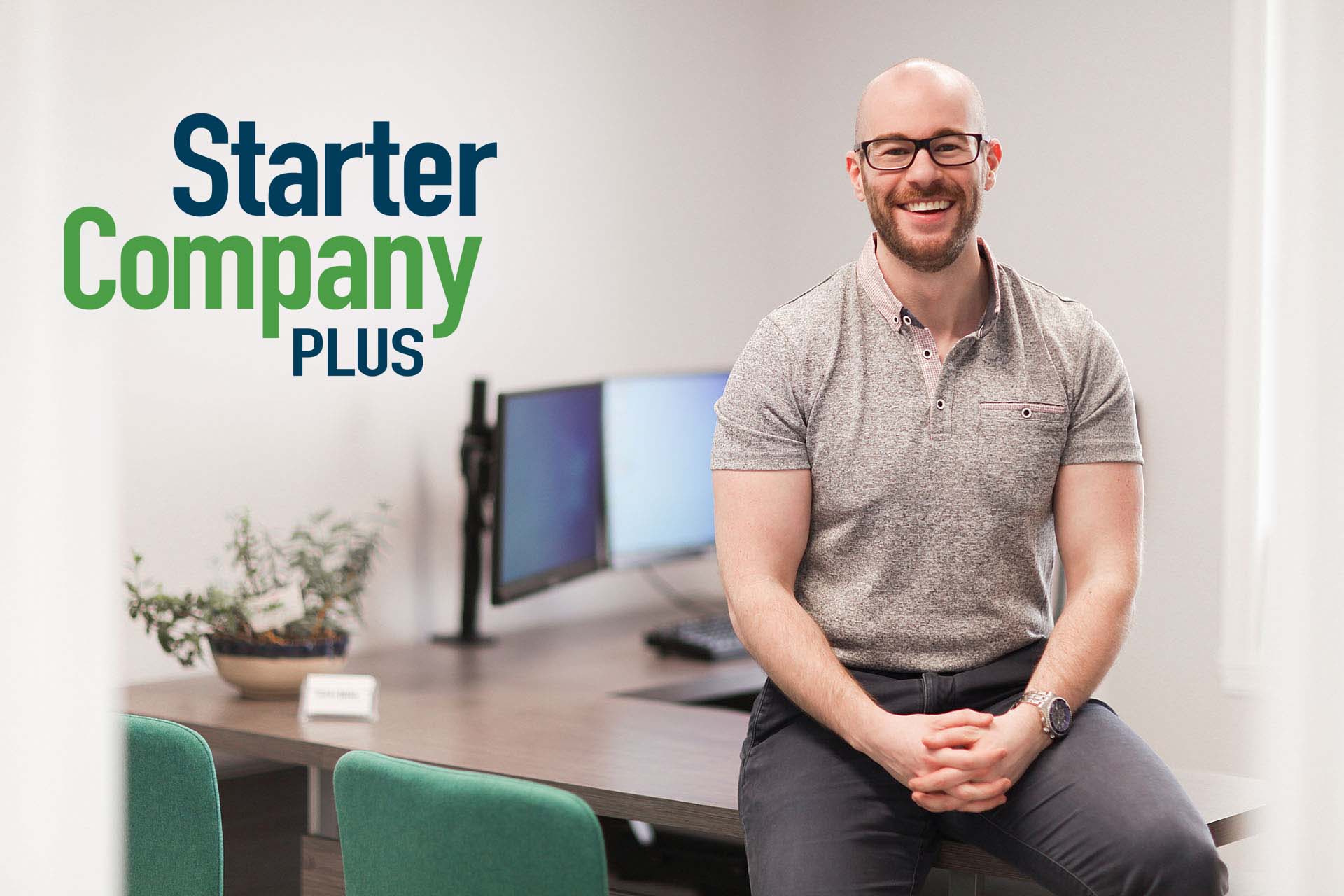 The Business:
A sole proprietorship, a partnership, or a corporation where the applicant is the majority shareholder
An independent business venture – not a franchise
Operates at arm's length from any family business ventures in Ontario
Operates full-time and maintains its own books and records
Maintains a separate business bank account, following government rules and regulations for operating a business
Businesses NOT Eligible:
Franchises, commissioned sales or distributorships
Business ventures that are continuations of existing commercial endeavours
Not-for-profit or charitable enterprises
Multi-level marketing ventures
Single events such as musical ventures, bands, DJ's or dance/party event organizations
Businesses that are strictly pay per click and 1-900 businesses
Note: CBEC, a Small Business Enterprise Centre of the ONE network may, at its sole discretion, determine a particular business is inappropriate for the Starter Company PLUS program.
Application Process
 Assess your eligibility to participate in the Starter Company PLUS program
Complete and submit the program application form
You will be contacted by the Cornwall Business Enterprise Centre to review your application
You will be notified whether or not you are accepted into the Starter Company PLUS program
If accepted, you will then register for mandatory training seminars and mentorship meetings
FUNDING
The Grant Committee will determine whether and how much funding the applicant should receive. A detailed list of how the applicant plans to spend the grant is required when the business plan is finalized.
The participant will receive up to 75% of total eligible funding at the time of funding being approved. The final amount of the grant will be received when the participant has reached the mutually agreed upon milestones/targets laid out in their business plan and can show receipts from Starter Company Plus funds spent.
Eligible Expenses:
Equipment
Tools
Training
Marketing
Leasehold Improvements
One-time Supplies
Non-Eligible Expenses (operational costs):
Rent
Utilities
Inventory
Wages
Travel
Rolling Stock (vehicles)
Cell Phones
Office Supplies
IMPORTANT DATES
January 17th – March 31st, 2023 – Applications for the Spring Cohort will be accepted between
April 18th, 2023 – Mandatory program introduction – in person
Week of April 25th, 2023 -Training program begins (plan for 1.5 to 3 hours per week)
Week of July 10th, 2023 – Pitch Presentations tentatively scheduled
Note: All dates are subject to change based on scheduling and availability of experts presenters.