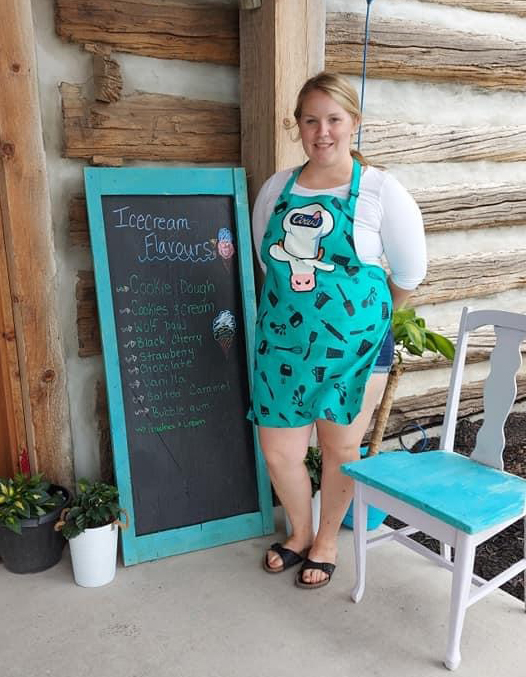 While growing up on a dairy farm certainly prepared her for working long and early hours, nothing could have prepared Rebecca for the world of business ownership.

While studying Addictions and Mental Health through Algonquin College back at home, due to Covid-19, Miss Macintosh thought about expanding her responsibilities over the summer into opening her own business. With the amount of space available on her family's dairy farm, Miss Macintosh saw the opportunity to sell her own variety of 100% Canadian dairy Ice cream.
"We have an over 200 year-old barn here on the property, and I'd like to preserve some history while creating a new attraction to bring people to our farm." Explained Miss Macintosh. "My great grandfather wanted to put an ice cream stand on the corner, so now I'm doing it!"
Enter the Summer Company program. Through the Cornwall Business Enterprise Centre Miss Macintosh created a business plan for her Ice Cream Shop, and then was accepted into the Summer Company program as a young entrepreneur who would receive a grant to help her start her business. Miss Macintosh has connected with and will be serving Kawartha Dairy ice cream at her stand. She had selected 6 different flavours to start with, (not only just her favourites), but has since grown to offering 12 flavours!
To learn more about Ole Sugar Barn Ice Cream Shop, you can check them online at:
Or take a trip to 18215 County Rd 43, Apple Hill, ON, and get yourself a double scoop of deliciousness.