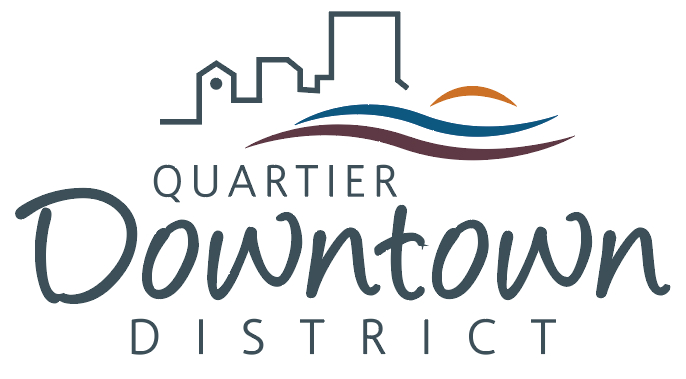 Downtown Cornwall Wants Your New Business Downtown. And … They Will Help Pay For It!
August 12, 2020
Cornwall, Ontario – Cornwall's Downtown Business Improvement Area (DBIA) is looking for entrepreneurs that wish to kickstart an exciting career as a small business owner – and they want to help get it started.
This fall the DBIA will choose up to 25 candidates to take part in its WIN THIS SPACE initiative, one of whom will win up to $1,000 a month for an entire year to cover rent/lease payments after setting up a business within the DBIA (see attached below).
To download the Entry Form visit the Downtown BIA website.
Starting a business is difficult work. It's a risk, and involves plenty of blood, sweat and tears to turn a great idea into a profitable enterprise. That's why the DBIA has partnered with the Cornwall Business Enterprise Centre to offer classes that will arm finalists with knowledge on how to build a business plan, market a business and navigate the complicated path of establishing a new business.
And the best part is – it's all free.
The candidates will be pared down to five finalists who will present their business ideas to a panel of local judges representing the DBIA who will choose a winner in a Dragon's Den-type event. Creativity, passion about your business and ultimately some great ideas mixed with some business savvy could land you the grand prize.
The DBIA will assume no control, nor authority to execute any lease agreements between the winner and potential landlords. All negotiations to that end, as well as final agreements, will be the sole responsibility of the business and property owners. Post-dated cheques will be issued to cover lease payments for an entire year and if the business ceases operation before 12 months are complete the balance of the payments will be cancelled.VIEW THE OFFICIAL RULES
WIN THIS SPACE is open to all legal residents of Canada, who are 19 years of age or older. No franchises will be considered.
If the candidate is a current local business owner, an application must be with the intent to introduce, open and operate a concept, which will offer a new element not promoted in the existing location, or expand upon and highlight an element that would be removed from the existing location.
Candidates must be willing to commit to signing a minimum one-year lease from one of the participating spaces, which are available for lease at the end of the competition. Candidates must have submitted an entry into the competition by 4 p.m. on September 4th, 2020 to have their idea considered as part of the competition.
LOCATION, LOCATION, LOCATION
When considering a potential location for your new business, take into account traffic patterns, both pedestrian and vehicular, and also ensure that there is enough space available for things like parking and garbage pickup.
This map shows the boundaries of the DBIA. In order to qualify for WIN THIS SPACE your new business must fill an already vacant space within these boundaries.VIEW THE MAP
IMPORTANT DATES
Candidates must submit an entry into the competition by 4 p.m. on September 4th, 2020 to have their idea considered as part of the competition. Entries must be sent by email (dbia@cornwallchamber.com). Up to 25 finalists will then be selected, who will undergo training with the Cornwall Business Enterprise Centre. Additional training and mentoring is allowed, and even encouraged – but this will come at the expense of the finalist.
By November 13th, 2020 semi-finalists must submit draft business plans and supporting documents to the DBIA for consideration as a finalist.
Five finalists will be chosen by the DBIA board on November 25th, 2020. Finalists must submit business plans and supporting documents to the Cornwall DBIA by 4 p.m. December 2nd, 2020. Finalists will be expected to participate in a live finale to be held on December 10th, 2020. The finalists will present their respective business concepts and plan to the judging panel, and be asked to demonstrate via product or electronic media, how the business could be displayed, marketed, etc.
NOTE: All dates are subject to minor variances at the discretion of the DBIA and/or the judging panel.
QUESTIONS?
Opening a new business is a big step – but the Cornwall DBIA is here to help. If you have any questions concerning the WIN THIS SPACE initiative you are encouraged to contact Shannon Tierney, Executive Assistant with the Cornwall Chamber of Commerce, who can help navigate you through the entry process. She can be reached at 613-933-4004 or dbia@cornwallchamber.com.