January 6th, 2021
By Adam Gibeau
Cornwall, Ontario – The Cornwall Business Enterprise Centre will be holding a number of webinars over the next several weeks to help business owners adopt best practices.
2021 The Winter Webinar Series is a continuation of the Centre's popular series of seminars for entrepreneurs and those exploring the idea of entrepreneurship. Previous series have been held via in-person seminars while since March of last year each session has been conducted by webinar, to fall in line with the COVID-19 social distancing guidelines.
"There has never been a more challenging time to be a small business owner," says Candy Pollard, Business Consultant with the Cornwall Business Enterprise Centre. "The best way to meet that challenge is to gather as much information as possible. We have designed our webinar series to address the most pressing issues of these times."
Webinars will be hosted by the CBEC Staff, with guest presenters knowledgeable in their fields. Each webinar is free and open to all to attend.
List of the upcoming webinars:
5 Things You Can Do To Keep Selling During (and after) The Lockdown – Presentation by Andrew Patricio
Thursday, January 14th, 2021, 11:00 am
Click Here to Register

In this webinar lead by Andrew Patricio you will learn some practical steps you can take to keep your business up and running right now during (and after) the lockdown. He will discuss low cost and no cost marketing ideas, communication strategies, different sales channels you can use, how to deliver products and services, and how to re-evaluate your business strategy.
---
Open Forum on Bookkeeping and Finance Q&A – Presentation by Andrew Seguin
Friday, January 15th, 2021, 12:00 pm
Click Here to Register

If you have questions that you would like to ask regarding bookkeeping, taxes, how to handle a specific type of income, etc then this is the webinar for you. Andrew Seguin of Seguin Financial will be with us to answer any questions that participants may have. With the different funding programs through COVID, we're sure that you have questions on how to account for a grant, loan or other issues.
---
Intro to Marketing – Presentation by Adam Gibeau
Thursday, January 21st, 2021, 12:00 pm
Click Here to Register

Having a marketing plan is important at any time, but especially in these times. Join us as Adam takes us through creating a marketing plan, various marketing options and tactics, and some tools to help achieve the goals you desire.
---
Work/Life Balance – Presentation by Bernard Charlebois
Thursday, January 28th, 2021, 12:00 pm
Click Here to Register

Achieving a good work/life balance is sometimes a challenge and in these days of COVID it is even more difficult. Bernard Charlebois will provide information, ideas and tips on how to achieve a balance that is best for you and your family, as well as your business.
---
The Future of Retail – Presentation by Gilbert Russell
Thursday, February 4th, 2021, 12:00 pm
Click Here to Register

COVID has certainly thrown the world into massive changes, the likes of which no one could have imagined. So what does the future hold for retailers? Join us as Gilbert Russell shares with us what he anticipates the retail industry will have to navigate in 2021 and how to help your business prosper.
---
Value Proposition – Presentation by Bernard Charlebois
Thursday, February 11th, 2021, 12:00 pm
Click Here to Register

Bernard Charlebois joins us once again to discuss Value Proposition for your business. Learn how to figure out the "why" of doing business.
---
Social Media 102: Media Planning – Presentation by Adam Gibeau
Thursday, February 18th, 2021, 12:00 pm
Click Here to Register

Marketing is important for any business, especially now. Join Adam as he expands on the previous marketing webinar and does a deeper dive into planning out your social media and provides suggestions on how to make the most of your time.
---
Free Tools for Business – Presentation by Candy Pollard & Adam Gibeau
Thursday, February 25th, 2021, 12:00 pm
Click Here to Register

Join Adam Gibeau and Candy Pollard as they discuss several different tools and apps that can be used in your business to save time, provide needed information and streamline your processes.
---
Quickbooks – Beyond the Basics – Presentation by Andrew Seguin
Thursday, March 4th, 2021, 12:00 pm
Click Here to Register

If you are a Quickbooks user, you know it can do a great deal to help you understand your business position and save time. But you may not be using all of the power that it can provide to you. Andrew Seguin will be taking us through some of the functions that Quickbooks provides beyond the basics.
---
Putting Fun Back in the Buying Process – Presentation by Adam Gibeau
Thursday, March 11th, 2021, 12:00 pm
Click Here to Register

2020 taught us that no business is without change. Join Adam as he highlights some of the big marketing trends going into 2021, and how expanding your offerings and going the extra mile will help put the fun back in the buying process.
---
About the Guest Presenters: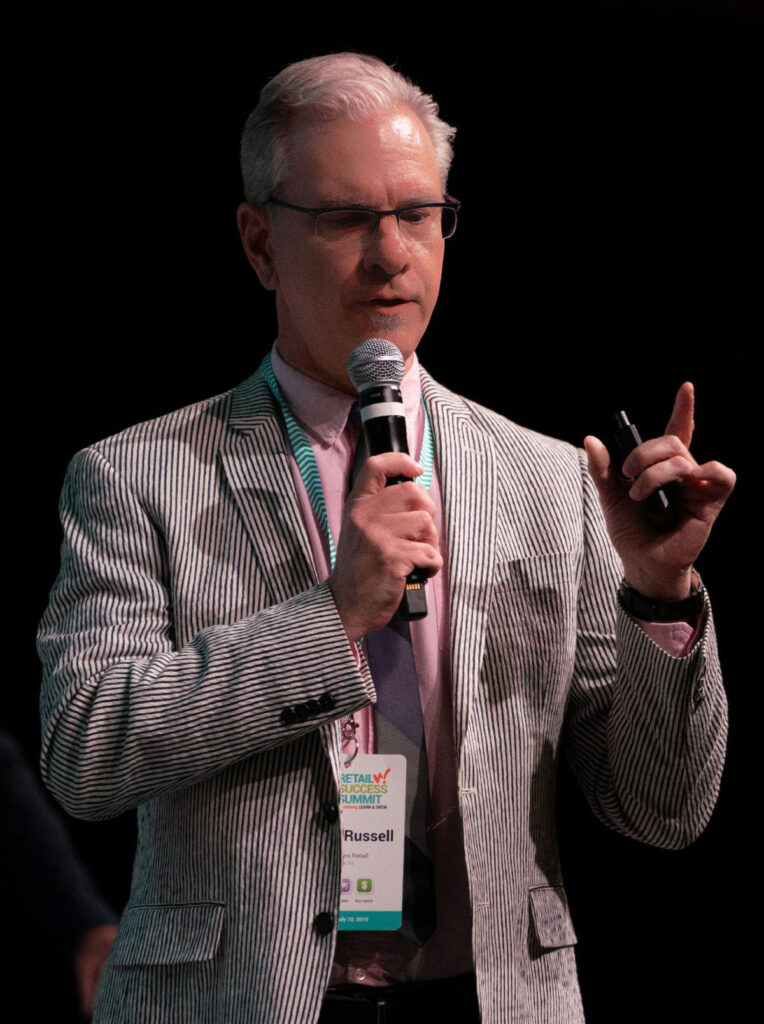 Andrew Patricio – Bizlaunch
Andrew Patricio is the founder and owner of Bizlaunch, a company that trains, advises and mentors entrepreneurs. He has worked with Fortune 500 companies to improve their brand presence with thousands of small business owners and as an internationally recognized small business expert, he has trained entrepreneurs in Canada and 21 other countries. Andrew understands entrepreneurs because he is an entrepreneur, having started several businesses of his own and has authored two books on small business.
Andrew Seguin – Seguin Financial
As founder of Seguin Financial, Andrew has always believed in using technology to make your work more efficient and easier. His business is truly paperless as he uses online programs and apps to enhance bookkeeping solutions, while ensuring that the financial position of the business is well documented and understandable. His enthusiasm for all things finance is evident in his presentations.
Gilbert Russell– No Qualms Retail
Gilbert started Brio Bodywear with just $50 and a dream. Over the next 30+ years, he experienced it all, from breakneck growth to near-bankruptcy and stagnation, and now COVID. Most importantly, he survived. Today Brio is an international award-winning retail operation, and it's still proudly independent. Gilbert is eager to share the tips, tools, and skills he learned to maintain his business and his sanity. You will be inspired and empowered with practical ideas you can implement immediately
Bernard Charlebois– Boum Strategies
As a contract college professor, Bernard instructs in the areas of marketing, international commerce, marketing research, principles of management and consumer behaviour. He speaks and leads training sessions on e-commerce, e-marketing, social media, SEO, consumer behaviour, marketing and advertising. Bernard shares his knowledge and experience in the business world providing you with information you can immediately use to take action and build your business
About the Cornwall Business Enterprise Centre
The Cornwall Business Enterprise Centre helps small business owners and entrepreneurs succeed in Cornwall, Stormont, Dundas, Glengarry & Akwesasne by offering information, tools and support during the start-up and growth stages of business operation. This includes administration of the Summer Company and Starter Company PLUS programs. The Cornwall Business Enterprise Centre is operated by Cornwall Economic Development and funded in part by the Government of Ontario.
The Cornwall Business Enterprise Centre is located at 100 Water Street East (Cornwall Civic Complex) and can be contacted by phone at 613-930-2787 x2276 or online at:

Facebook: https://www.facebook.com/CornwallBiz
Twitter: https://twitter.com/CornwallBiz
Instagram: https://www.instagram.com/cornwallbiz/