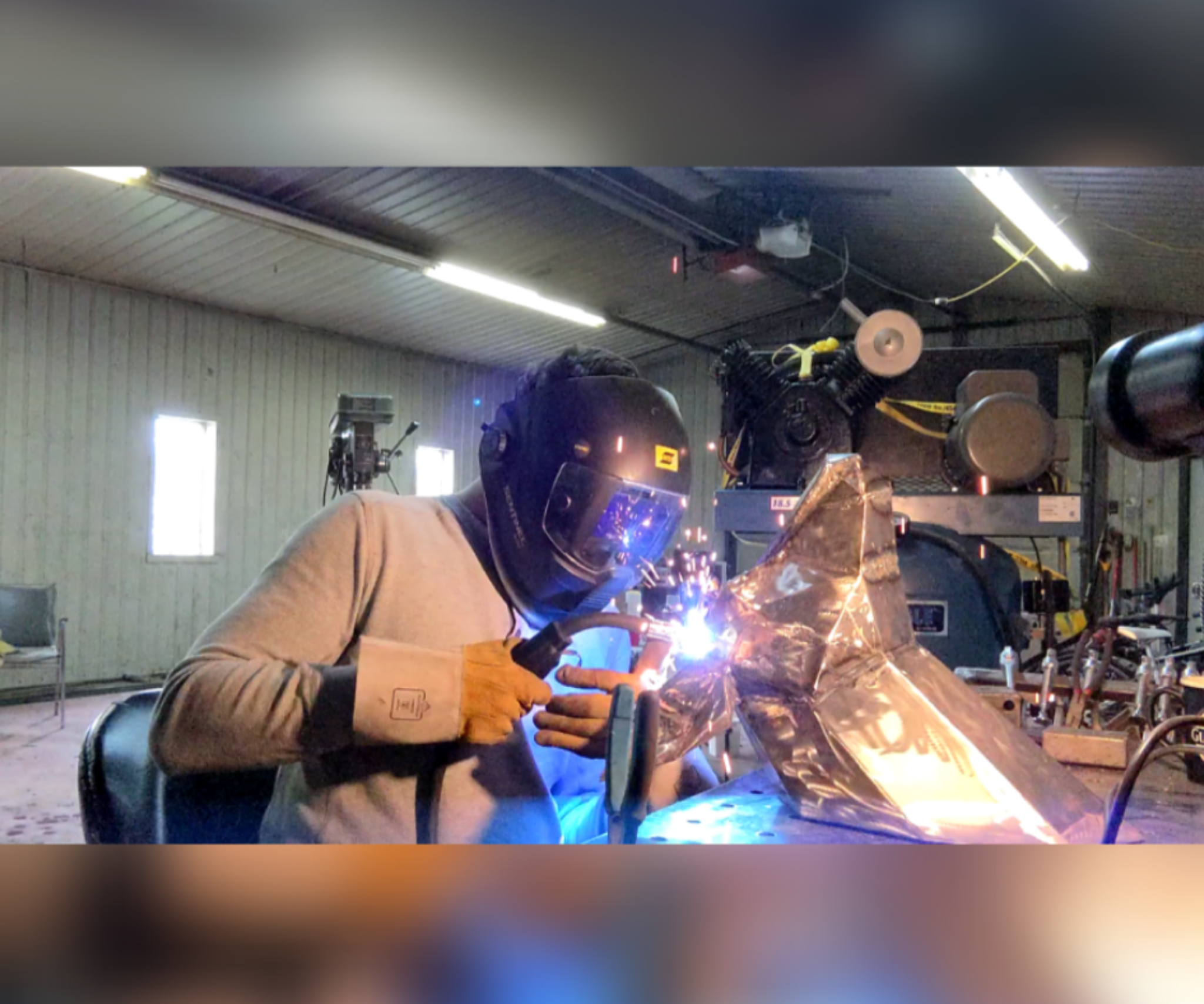 Kythometalcraft – Starter Company PLUS
When you consider the creativity, passion, inventiveness, and theory that goes into creating art, you certainly don't imagine laying out dozens upon dozens of small metal geometric pieces, but for entrepreneur Kyle Thompson, it's just a day in the shop.
Kytho Metal Craft is an ornamental steel sculpture company located in Cornwall Ontario, and they prepare futuristic and highly customizable ornamental steel sculptures by using advanced technologies and precision-based craftsmanship.
The first flagship design is a mounted deer head, created with over 34 different cut pieces and about 3 times as many bends to create the design.
With an ever-growing rise in the industrial/cyber designs, Kytho Metal Craft looks to the media hype that Tesla's Cybertruck received as a good confirmation that there is a demand for the new wave aesthetic.
"These cyber sculpture designs are for the future and beyond!"

Kythometalcraft owner Kyle Thompson.
In addition to the fabrications, Kytho Metal Craft will be working with THORN (an international anti-human trafficking organization that works to address the sexual exploitation of children. Made waves in the media with co-founders Ashton Kutcher and Demi Moore). Kytho Metal Craft will be donating a portion of all sales directly to THORN, a cause that owner Thompson holds close to his heart.
While work is being done on the website to get it up and running, make sure follow Kytho Metal Craft on social media to stay up to date with new product launches!